So i finally started on the brakes
patrol master installed and lines tee'd. Braided line run into the cabin through an existing grommet in the back of the engine bay and fitting installed for the prop valve. I've run into a snag as my local brake specialist has closed so need to find somewhere else to get a new hard line made up to connect it all.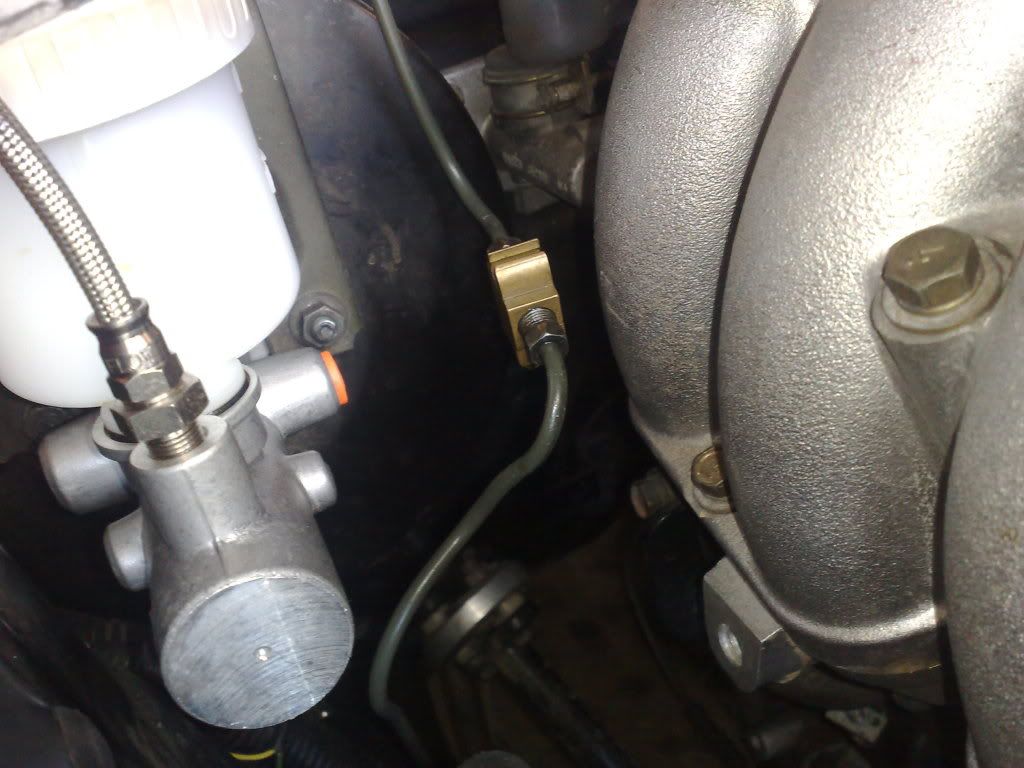 Prop valve installed
drilled and installed grommet for rear line and installed braided line to the back of the car. You can also see one of the brackets i had to make to fit the s15 rear calipers and handbrake cables on the s13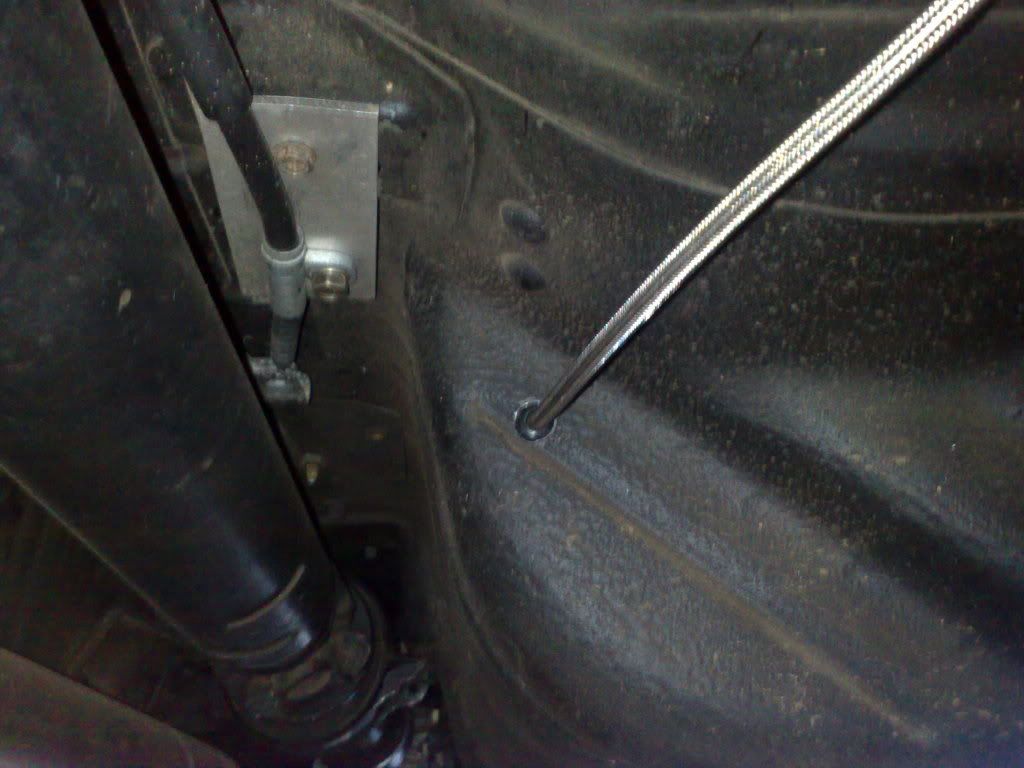 So all that's left (other than the hard line) is to cut the rear line to length and install the other speedflow fitting to go into the prop valve and add a few p clips to hold the line in place
I'm currently thinking about pinching the r33 rear brakes off the other car and running them with a hydraulic handbrake, rather than use the drum, to save unsprung weight as it's pretty easy to do now that i have the rear circuit running through the cabin.