Note* I had to bend the power steering hard lines to clear the sump but that took 2 minutes
The next step was mounting everything else to the motor.
There were a few things i had to make or modify, eg. accelerator cable bracket, radiator mounts, some hoses needed modifying to be out of the way and functioning. But that is pretty much it
I simply cut and welded the bracket for the cable to suit the A31 cable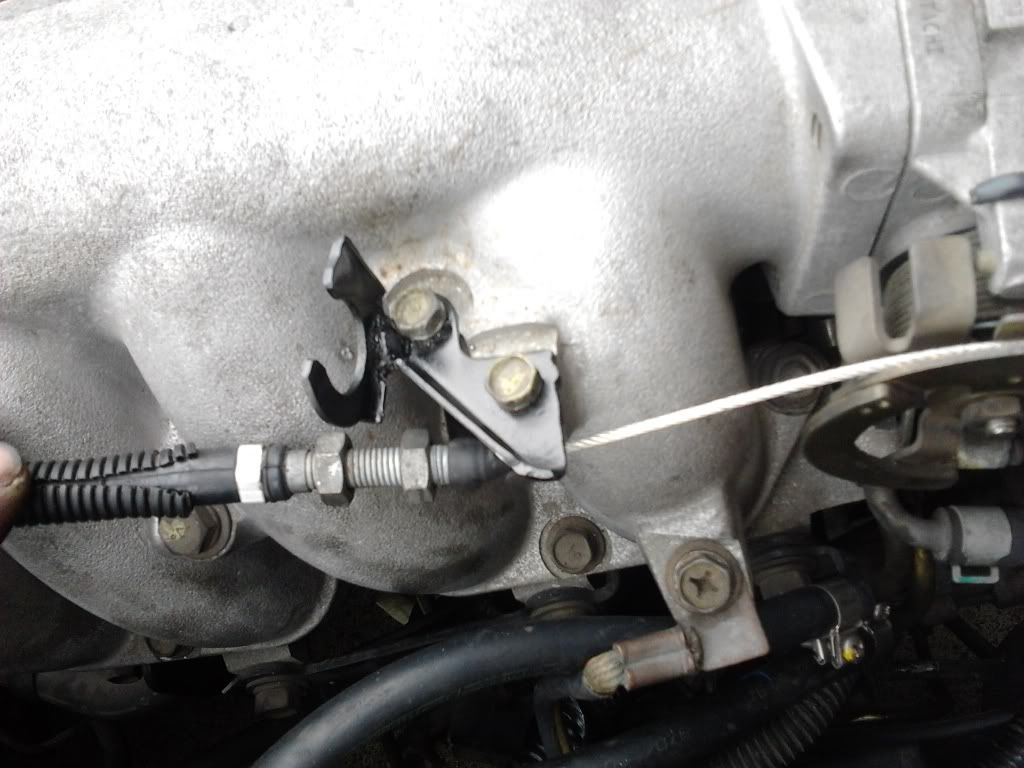 Made up some brackets to hold the radiator (only temporarily as I am sure the engine bay layout will change soon), but they work for now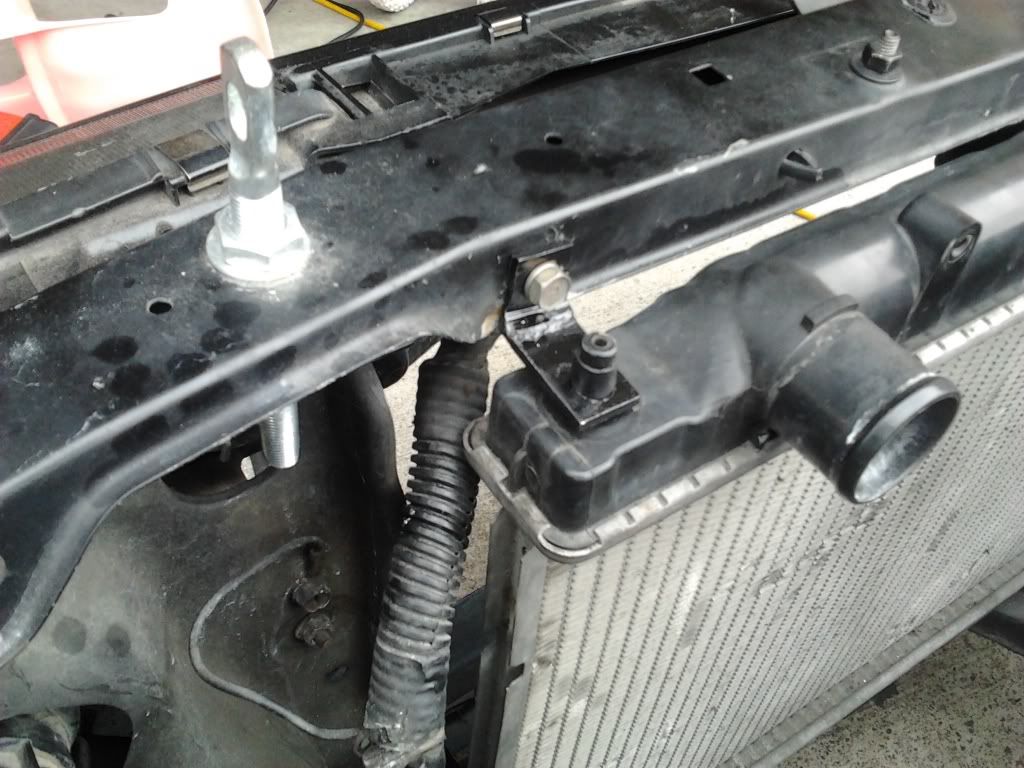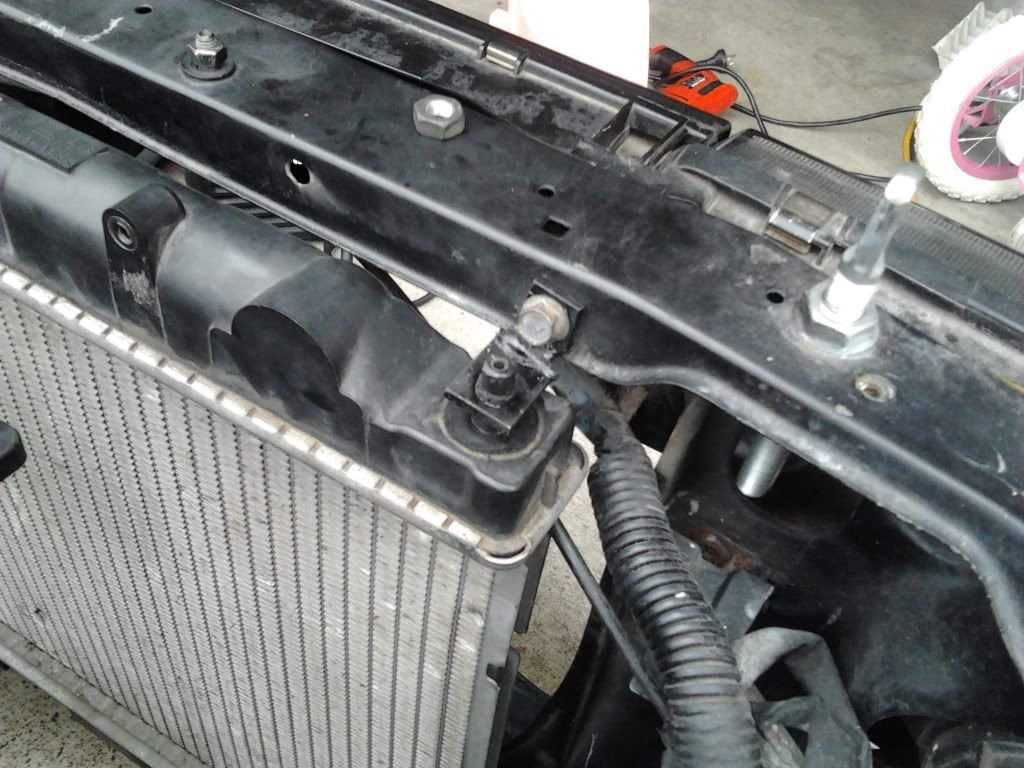 The SR bottom radiator hose was still perfect in length so I just used that, but for the top it needed to be a bit longer, I went to pick a part and grabbed the top hose off a VR/VS V6 Commodore as the have long straights in them and just cut it to fit. I have now wired the factory SR A/C fan that mounts to the radiator as the electric fan for the engine to get rid of the viscous fan. Again, the radiator setup is only temporary for now, as we're still deciding on other things.
The SR-RB heater hoses are different diameters, so i just used the SR hoses from the motor and cut them behind the head and used plastic adapters from repco to put the smaller rb hoses on, in order to connect them to the heater core (still want to run a heater for now)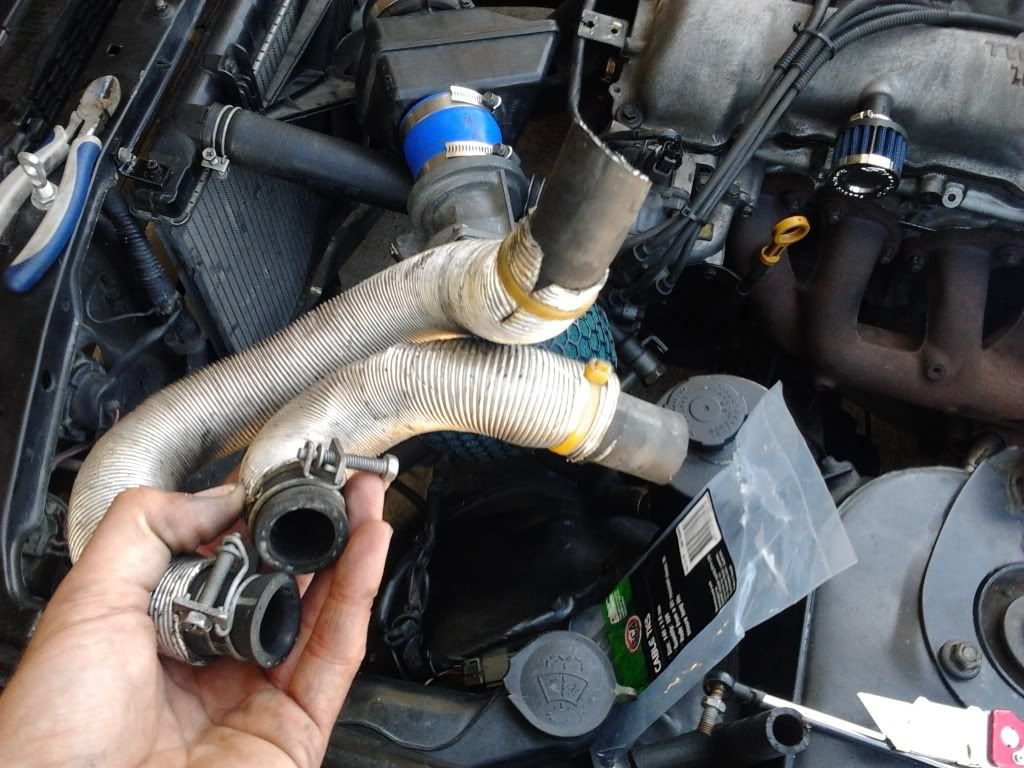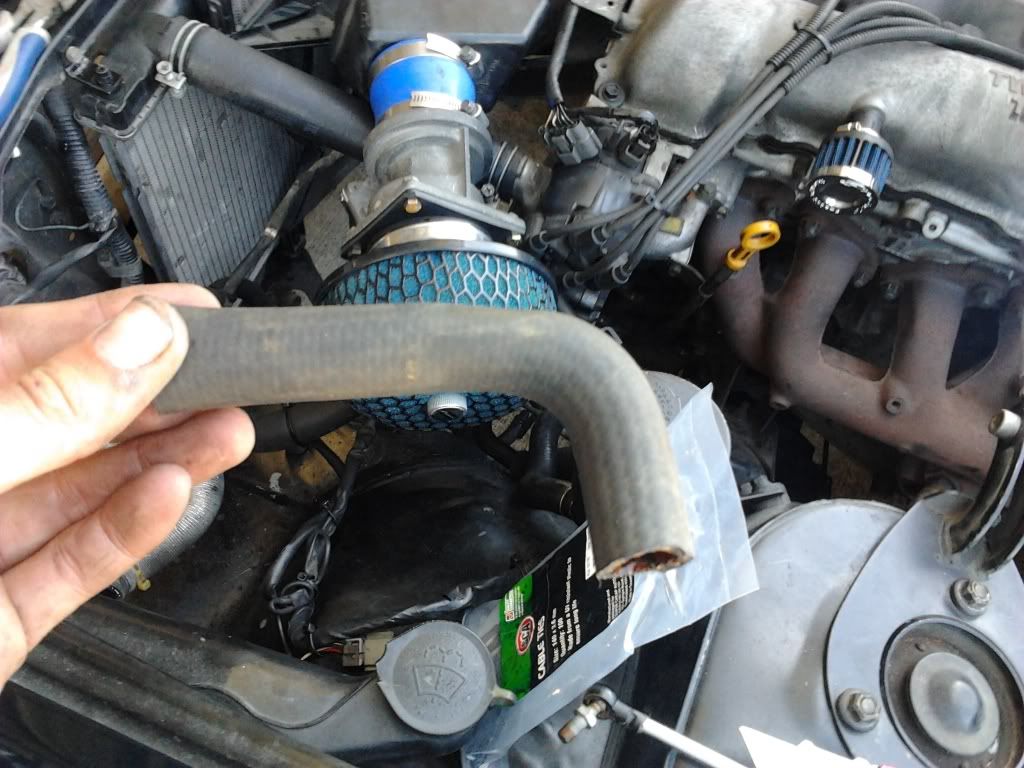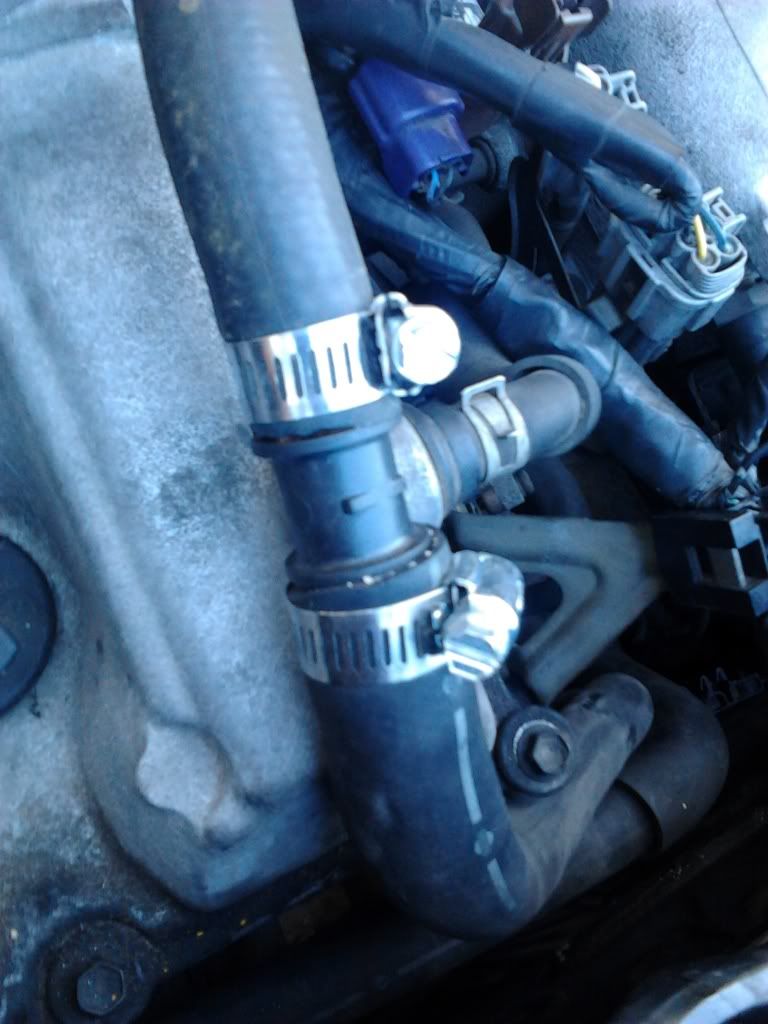 I used the RB hose from the power steering resivoir to the pump as its shorter, and i just used a bracket to secure the high pressure so it wasnt in the way.
When I had everything in the engine bay, i noticed that I could still stand in the engine bay even with the motor and the radiator in there! Soo much space!