Hi Guys,
Thought I'd share some pics of my wifes 180SX. We've had her for a few years, she already had quite a few modifications when we bought her, but yet she has continued to evolve.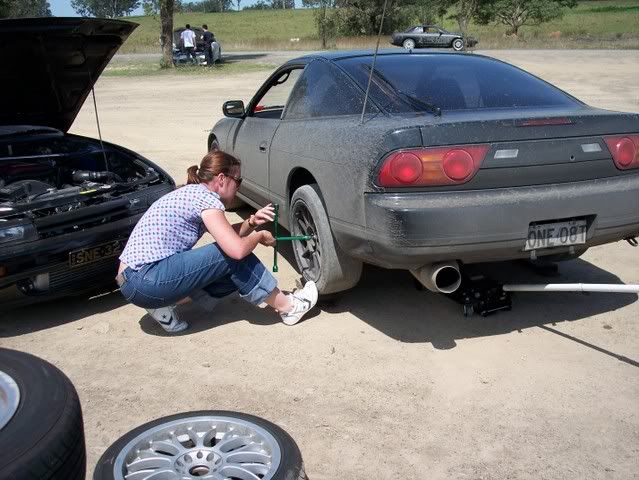 the wife had to change her own tyres at a silvisNSW skid pan day.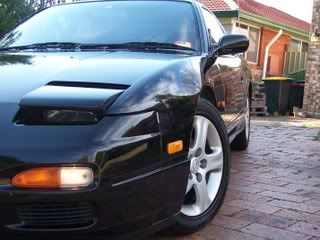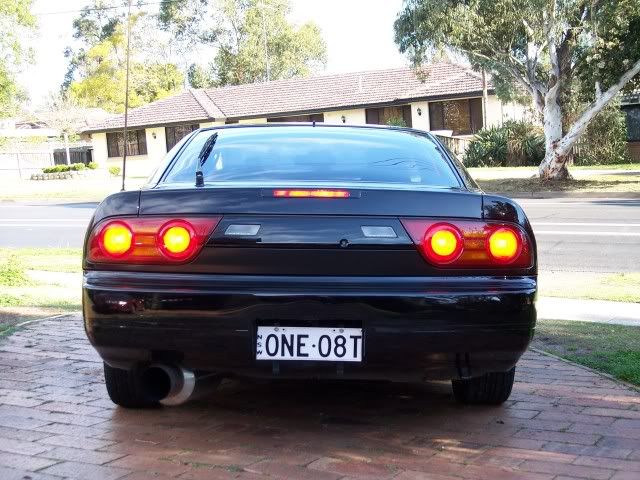 This was after we did the type X light conversion.
added strut brace and cover over airfilter.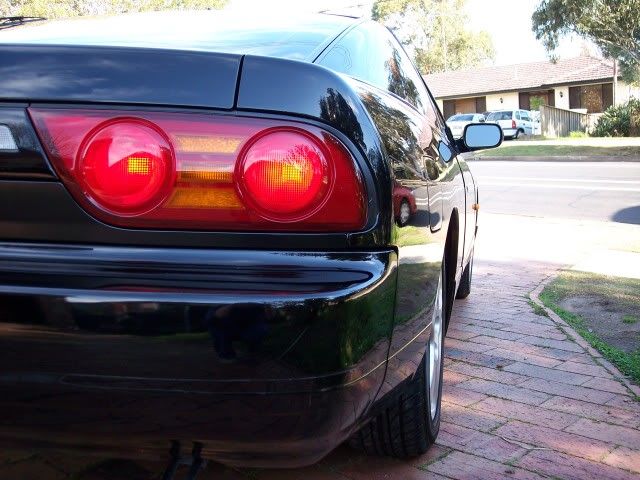 offset FAIL on s15 rims.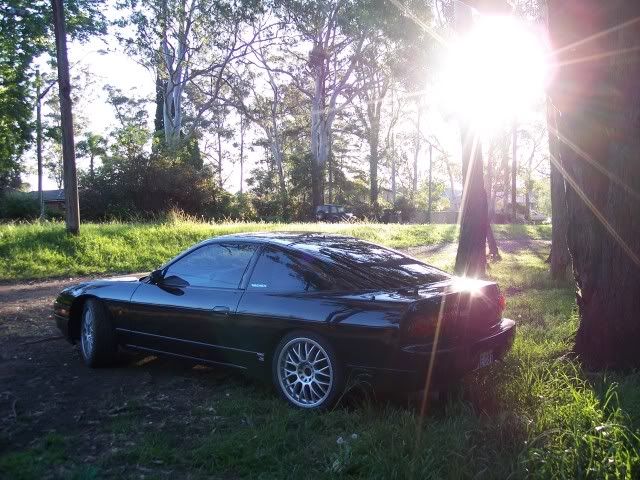 18in Rim Phase. These are now on the XR8.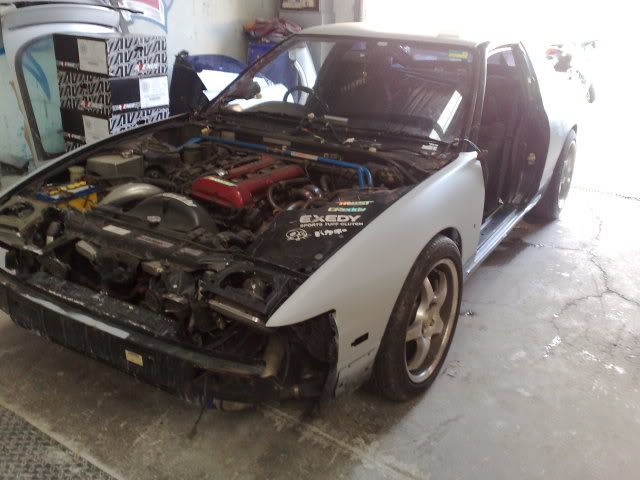 Latest transformation begins. Respray by the Candyman.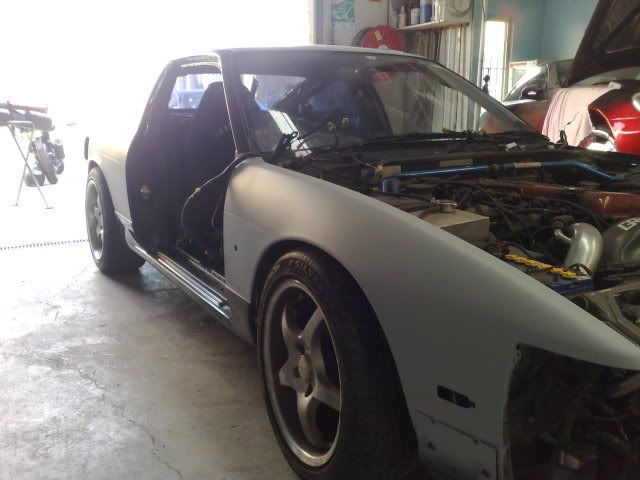 He removed a lot of minor panel damage and some rust. The Hatch was shocking from a previous repair. rust holes as big as a fist.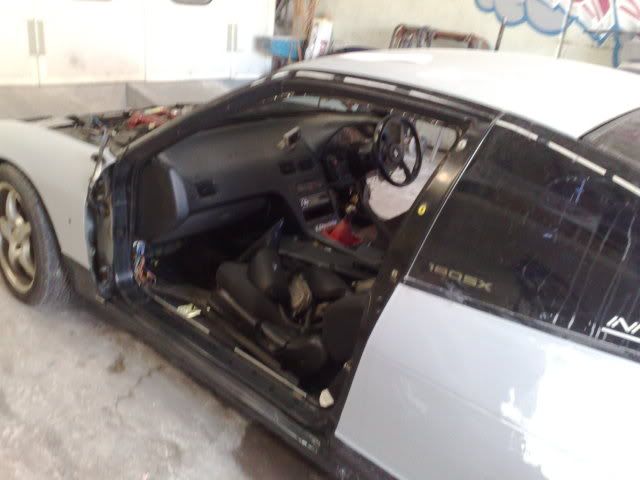 There were huge buckles above where I had the guards flared.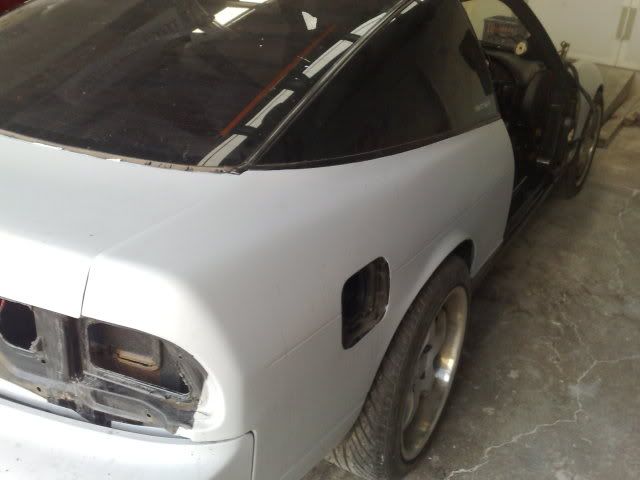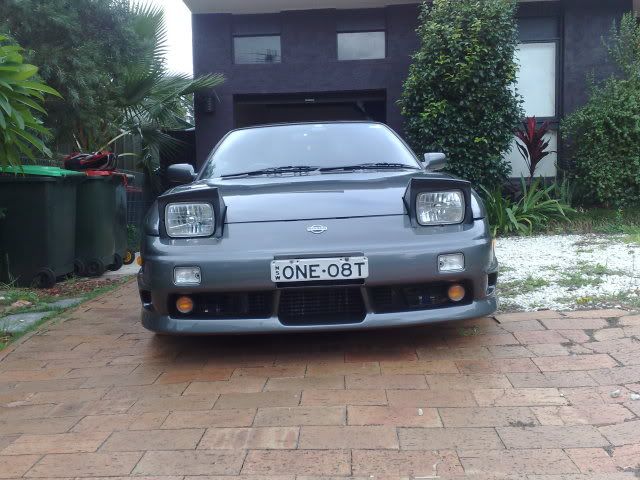 OEM Type X front bar, lights and skirts fitted.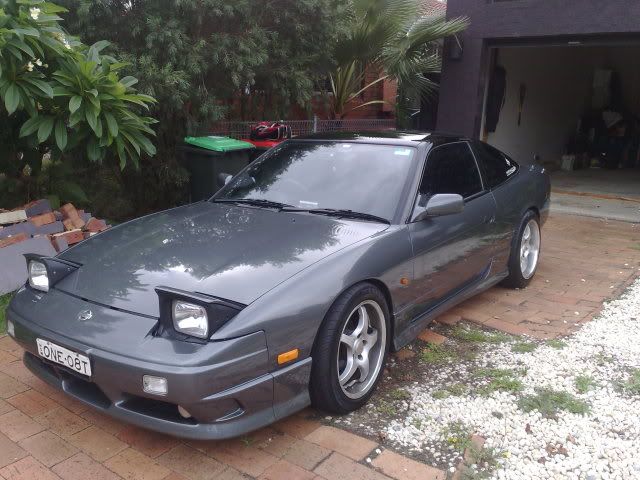 Please ignore the weeds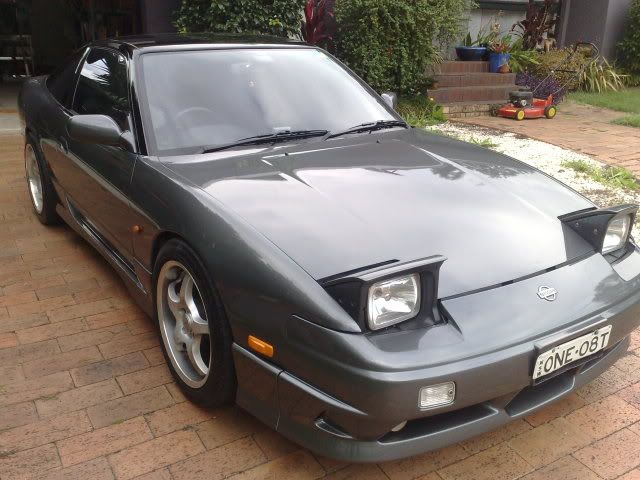 Roof was repainted black.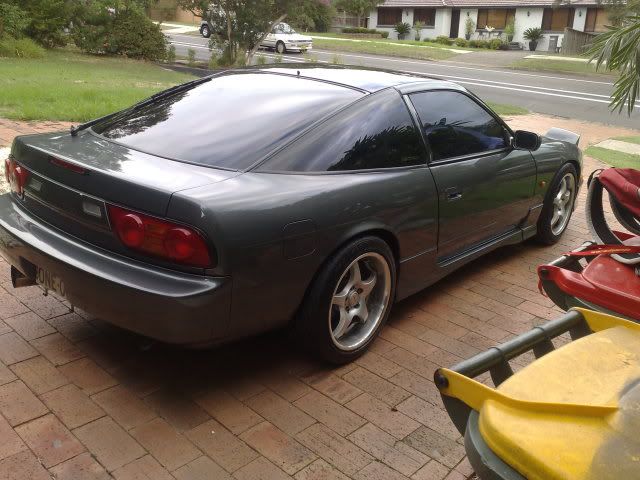 The grey/silver was color-matched from a metalic house paint color card.
closest OEM color turned out to be a U.S. Ford color.
We think the color suits or ageing persona.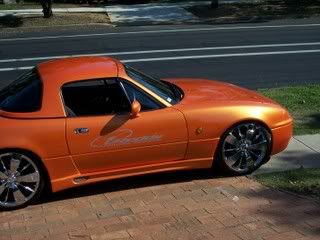 A little different to the last car we had painted.....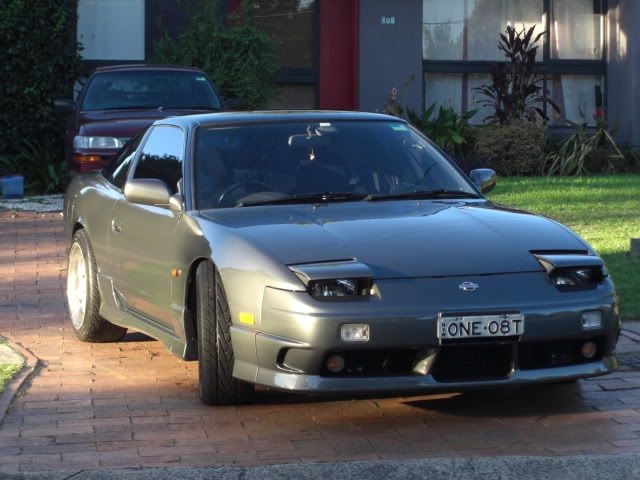 Wifey loves the sleepy-eye. The car is actually fitted with a Pivot lazy-eye controller.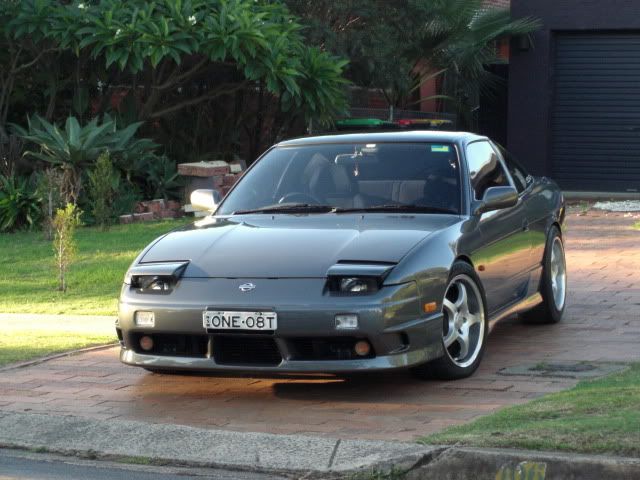 plenty of front clearance for our troublesome driveway.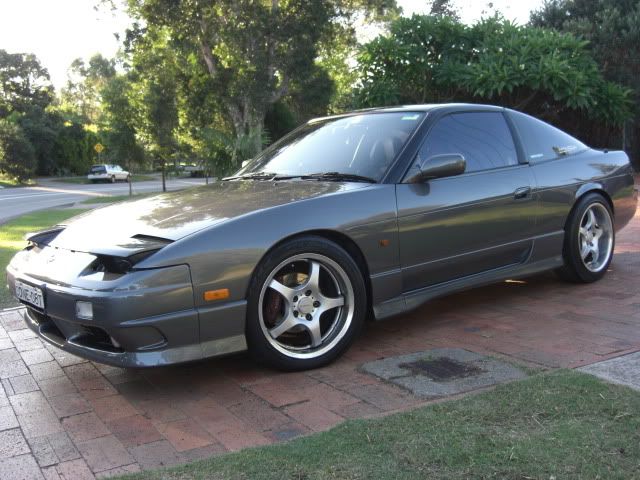 Car has 4 pot calipers on the front. not sure what from, but the S15 wheels needed a 5mm slip on spacer to clear them.
We like the new fitment.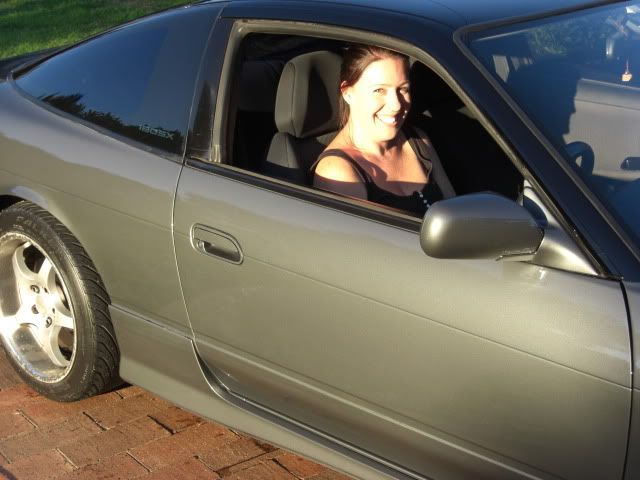 The wife is a happy girl.
even when blinded by the light !!!