This is my street setup
Buddyclub P1's 16x7.5 +22 all round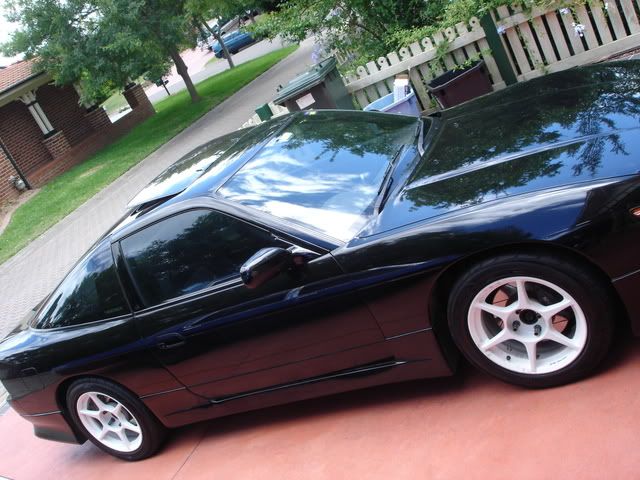 view from the drivers seat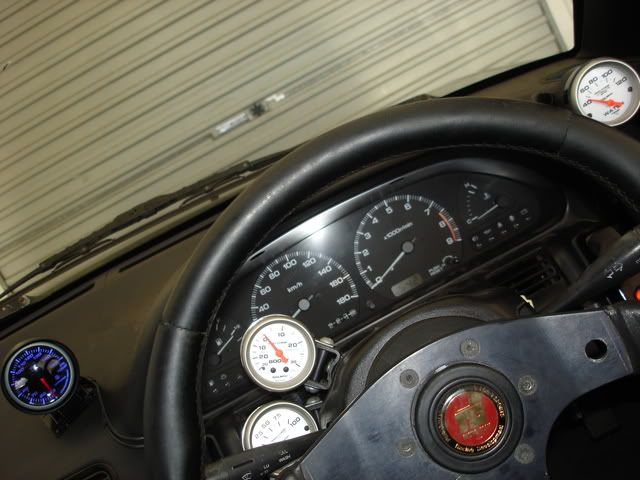 Okay i bought the car last year, came with a few goodies:
r33 brakes up front
EMS Stinger
Profec B II
Nismo short shifter
2 way
pedders lowered shock/springs
unknow nissan larger rear swaybar
vertx style rear bumper,sideskirts
Gktech style exhaust manifold
gt2876 .86
Buddyclub P1's 17x8s and 17x9s
fmic, fuel pump, fuel rail, injectors, fpr, engine damper, full exhaust, nismo radiator cap.
Shot of under the bonnet then.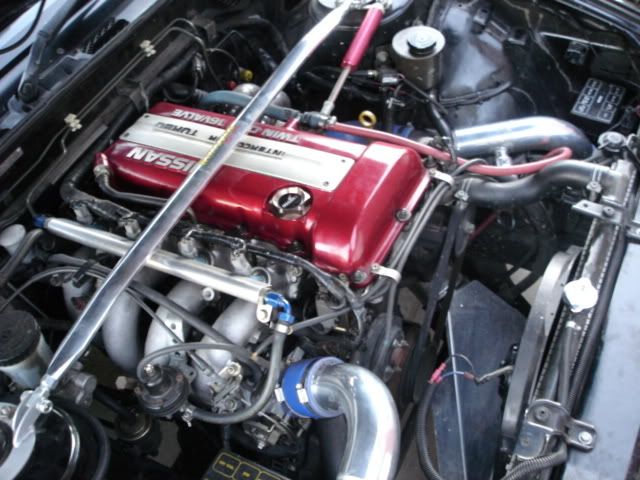 Power it was making.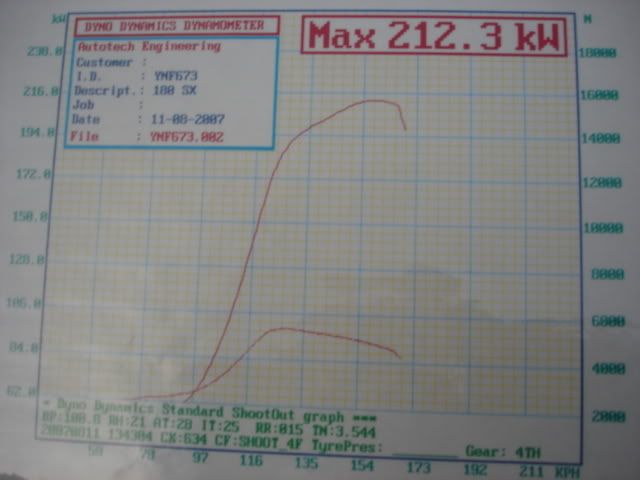 I liked how it drove for a few months, then i started to hate the turbo lag this sucka had.
At the time i didn't know it had the .86 hosuing on the back, so i decided to get some Tomei 260/12mm cams, type A valve springs and adjustable cam gears.
Got them fitted and the tuned and i ended up with this much power, the injectors were limiting the power. It got slightly better response, but nothing like i wished so i sold the turbo. It was a real hard decision to make of which turbo next to get, it came down to the gt2871 52T .64 or the disco in .64 .I eneded up getting the 2871, and a stock s15 exhaust manifold.
After getting the turbo swaped i had this much power. I was really happy now with the turbo response. 17psi @3700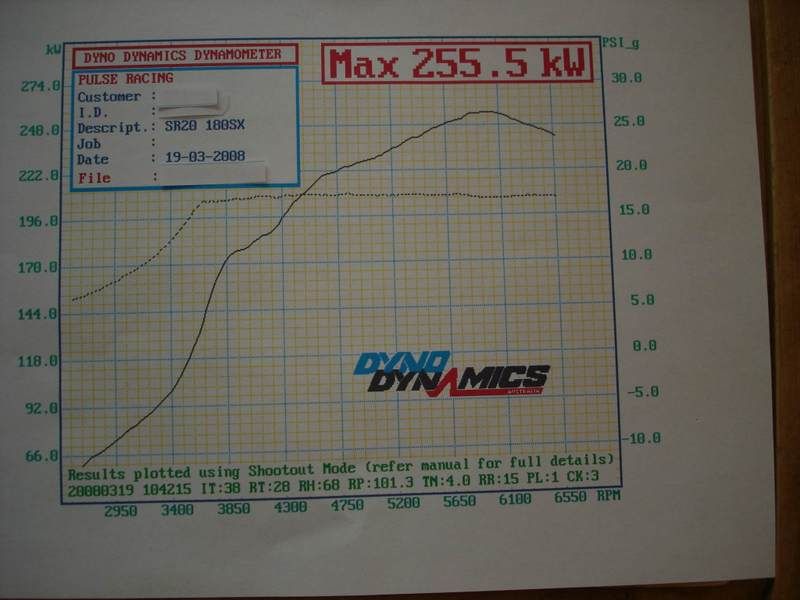 Shortly after doing this i got my self a oil cooler and a justcrap radiator followed by HSD HR coilovers. Then ventured down to wakefield for the first time.
shot street tyres and hand timed i did around 1.18
I couldnt get power to ground very well so i went and bought lots of bushes and fitted them, then i bought some cusco castor rods then got a wheel alignment, i got a better than what i had before, but it was more drift spec.
aligment was:
-.5 all round
toe out all round
front caster maxed
getting serious about accurate lap times i bought a lap timer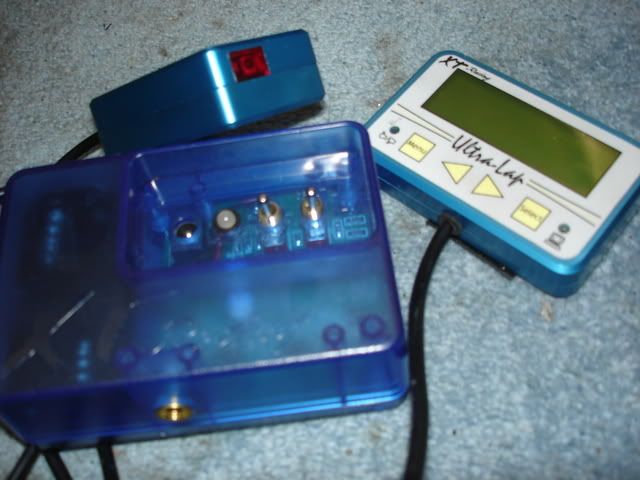 went down to wakefield
on better street tyres i did 1.13
car handled much better, result was shown in the drop in lap time.
The motor started to show signs of bearing failure, which i knew was coming cos its an old motor and i upped the power alot.
so i bought some stuff for it.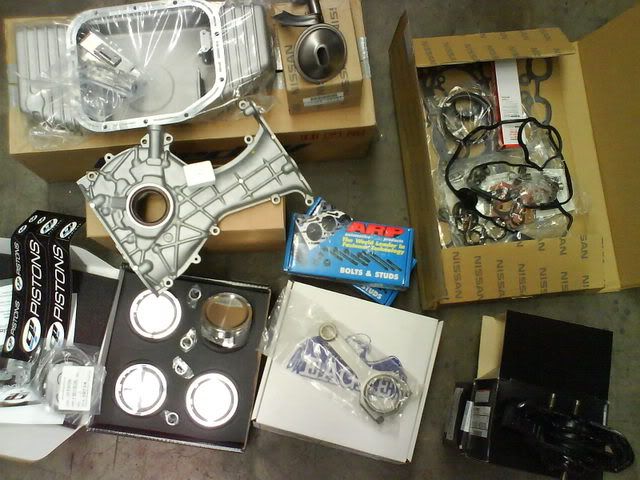 took it out myself
got the motor back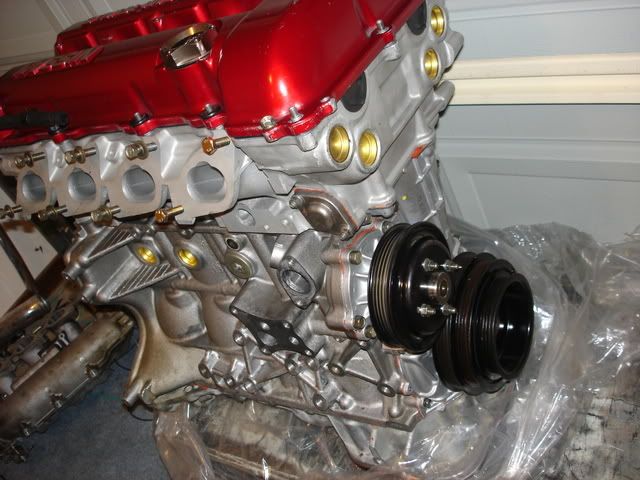 put it in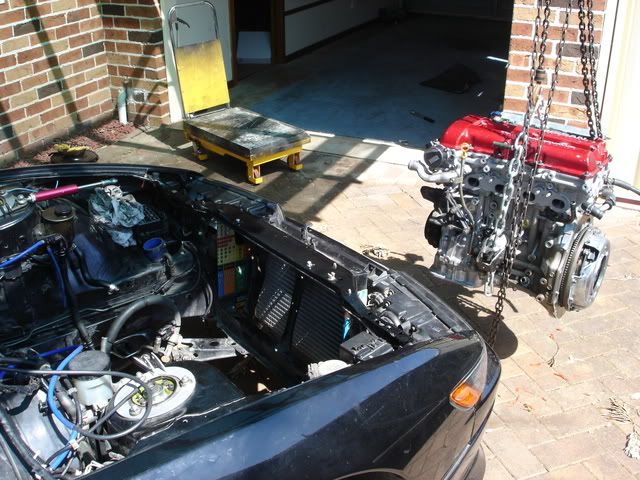 external gate in all its glory
while the motor was gone i put the battery in the boot.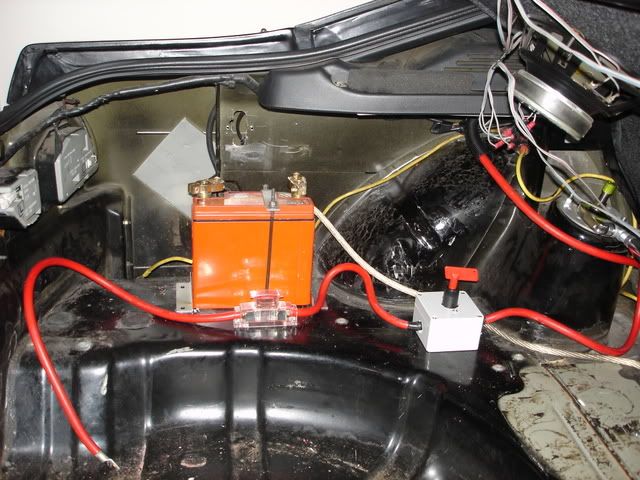 After getting the motor in i got it tuned, not to happy with the response as when i put the external gate on the manifold i got rid of the split pulse wall inside of it, so i think that is the cause of my missing response. im leaning towards a tune length manifold or a gktech one again.
Also the coils have had it by this stage too. 14psi comes on now at 3900 and 20psi at 4200. so i want to improve that soon.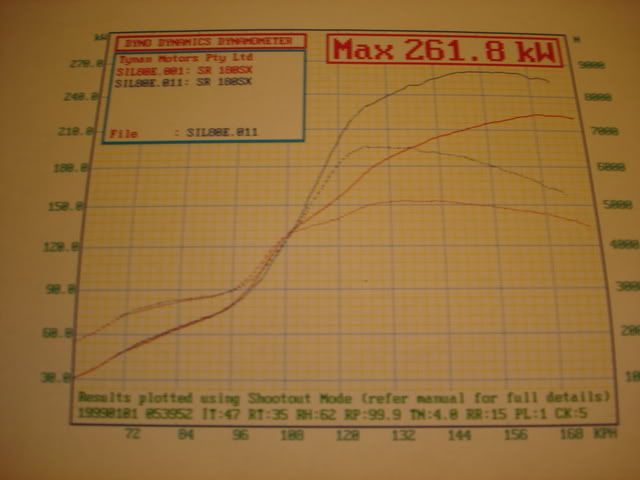 Since then i have recently added external coils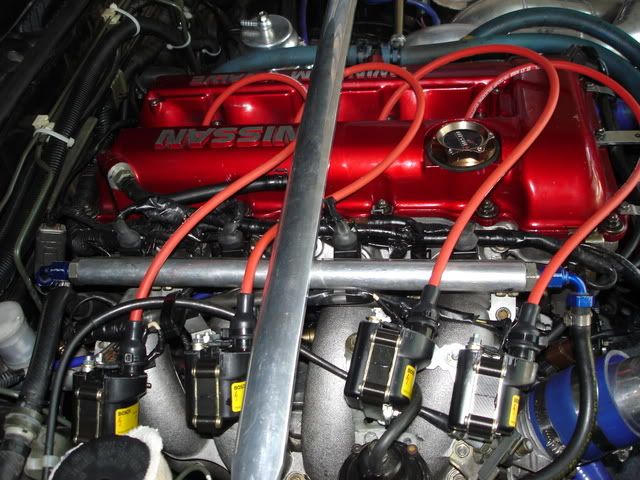 Which now brings me to my next goal of getting under 1.10
The 17's are now my track wheels, fitted with Toyo r888's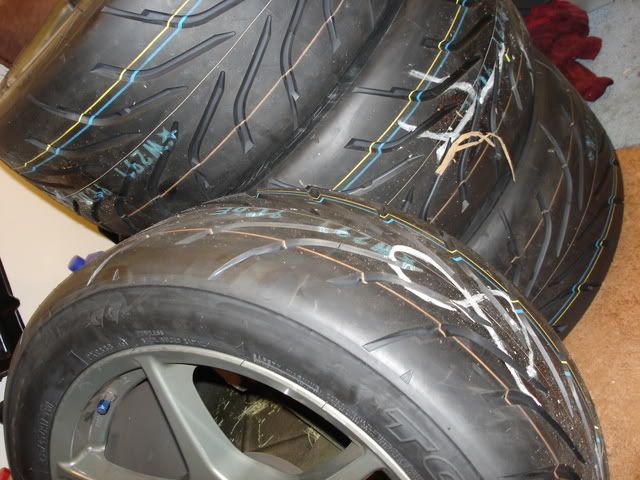 ive had another alignment this time its:
-3.75 front camber
toe out 2mm
caster max
rear camber is still -.5 cos the bushes wont allow for anymore camber. so camber arms are on the menu.
toe in 2mm
brakes now have slotted rotors all round, EBC REDS brake pads, fresh brake fluid.
so i think i have a right ingredients for sub 1.10's
im also looking forward to the track day coming up on the 28th of march at EC, never been there before so it will be fun.