Below is my S14 build that I've shared to this point with JDMST.com, the vehicle was purchased in April 2010 and is a retrospective look at the build thus far. Thanks again to Justin (Fergo308) for a cheap and painfree project and any comments/feedback welcome...

Cheers,
Grant
------------------------------------------------------------------------------------------------------------------------------------------------------------------------
As some of you may be aware, I previously owned an S14a (Kouki) with the usual Bolton modifications. It was a clean streeter that was also abit of fun to drive. As you can see, the new toy is the polar opposite, dirty and rough, but still alot of fun! I guess I had some unfinished business?!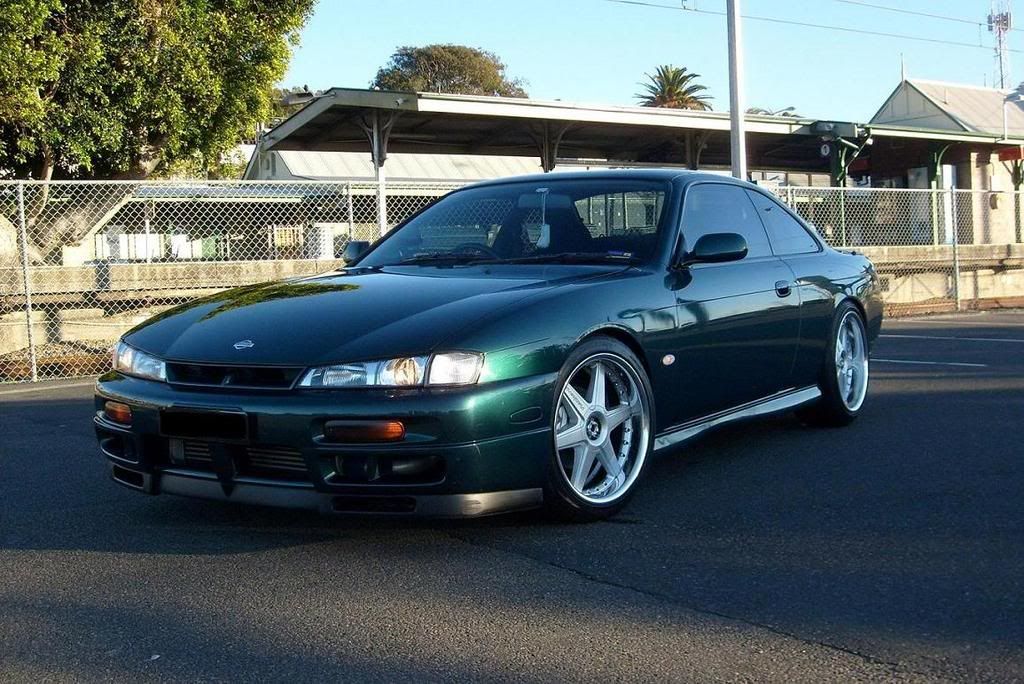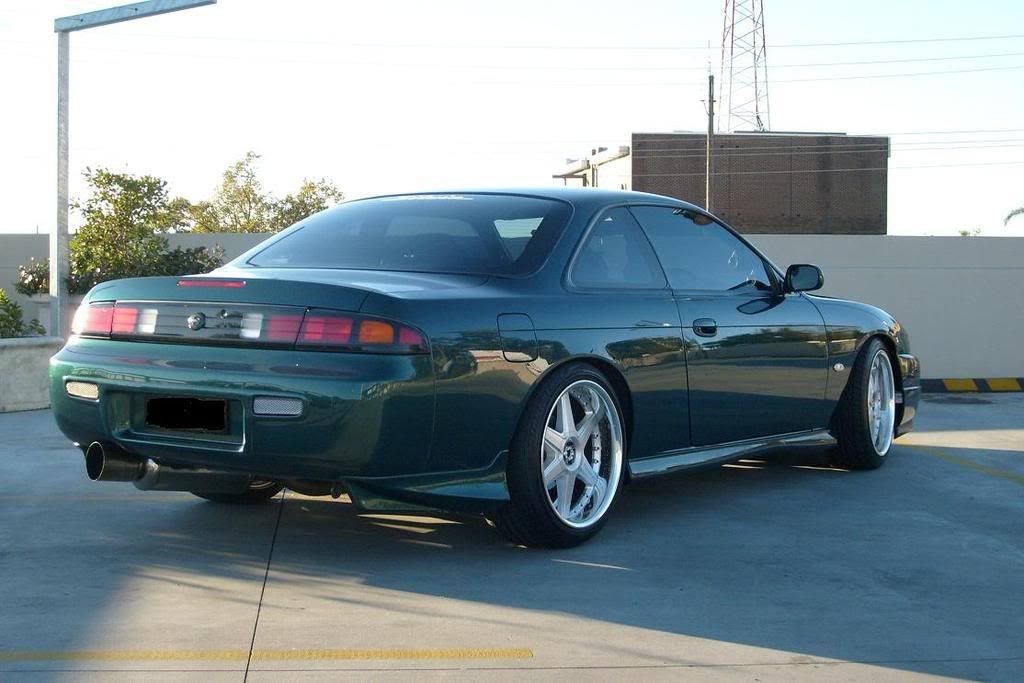 So Clean...
Unfortunately, it was sold prior to me getting it close to what I had planned for it. It was sold to part fund my wifes commercial aviation course, on the condition I got to build the car I wanted when funds permitted. This is still in the pipeline, but will probably be sometime in 2011.
In the meantime, I missed owning a modified vehicle and attending social and club level meets. So when the following zenki S14 came up, it was not really an ideal time financially, but it was simply too good a deal to let pass by! I got the 'new' S14 for the similar money you'd pay for a rough SR powered S13.
I picked it up today and damn it's nice to be back behind the wheel of a Silvia.... I'm on the road day-to-day in my role at work and the company car just doesn't cut it, unlike the Sil that puts a smile on my face when driving it. :twisted:
S14 Sports model - Specs list as it stands:
Overview:
- Manual (converted from auto)
- Organic faced HD clutch
Mechanical:
- Greddy/Trust LS Spec FMIC
- ASI 42mm dual-core alloy radiator
- Hi-Octane radiator air guide
- 3" Turbo back exhaust with hi flow cat and resonator and 3" stainless steel twin tips
- Braided water and oil lines on Turbo
- Z32 AFM and hard intake piping
- S15 440cc injectors
- Nistune board & Unigroup tune
- Apexi Pod filter and 3" CAI
- Custom Pod filter enclosure
- Rocker Arm Stoppers (RAS kit)
- Greddy Profec B boost controller
- Bosch 040 Fuel Pump
- Trust/Greddy enlarged/baffled alloy sump
- S14 R200 Viscous LSD with 3.9 final drive and shimmed tight
Suspension and Brakes:
- R32 GTR front callipers
- DBA4000 Single piece rotors
- Ferodo DS2500 pads (front)
- Lucas TRW pads (rear)
- JJR front & rear swaybars
- All suspension arms replaced with JJR items front & rear
- Tein tierods and ends
- No name front strut brace
- Tein camber tops
- BC Type RM inverted coilovers (Spring rate front = 8KG/rear = 6KG)
Interior:
- Personal Steering wheel & Adjustable boss with spacer
- Drift R34 GTR style recliner on Bride super low rail
- BONDS bolt-in half roll cage
- Splitfire boost gauge
- Pioneer MP3 headunit
- Trust/Greddy Sphere gearknob
Exterior:
- Luxury spec front lip
- JDM foglights with factory stalk/switch
- JDM headlights with clear covers
- JDM 'letterbox' style grill
- Kouki OEM tailights
- Tinted rear reflectors
- Nismo 270R wing
- Clear front indicators
- Ugly ass 'Edge' sideskirts and rear pods
- Rough flared rear guards with chipped paint (Oh yeah!)
- Work Equip Anhelo 17x9 +20 (all round) wheels
The car is rough externally and requires work in the interior, but definitely has potential and I'm happy to have a hobby to work with. Now the balancing act of juggling the mortgage, track days, a life and modifications begin....
I'm looking forward to getting my hands dirty on this project, so there will definitely be a DIY approach taken from here on in, with Neb's Silvia build being part of the motivation.
- Fit a frontmount, fuel pump, RAS kit and boost controller/boost gauge (Purchased, soon to fit)
DONE
- Gauges (Boost, oil pressure and temp)
- Create gauge holder
- Wheels fitted
DONE
- Coilovers
DONE
- Replace sideskirts & rear bar (Purchased, soon to fit)
- Add some form of headunit/noise maker :mrgreen:
DONE
- Remove factory wing & badging
DONE
- Shim the factory LSD
DONE
Longer term goals;
- Larger injectors, Z32 AFM and NIStune install and tune
DONE
- Respray of car, after other body work/mods are completed
- Have non functional sunroof welded shut/removed (Extra head space)
DONE
- Attempt to fit my S15 non sunroof model Bonds boltin half cage into my S14
DONE
- Purchase & fit aftermarket seat that sits lower than standard
DONE
- Fit Oil cooler
- Enlarged and baffled sump
DONE
- Remove some weight out of the car
DONE
- Mechanical 1.5 diff, this ought to stop it single legging

Onto the pic's, as per the day I bought it.....
Got to love clear headlight lenses, well I do!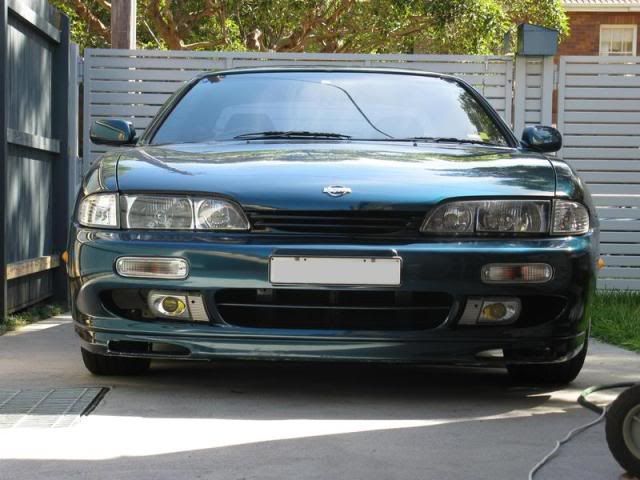 Progress Pic: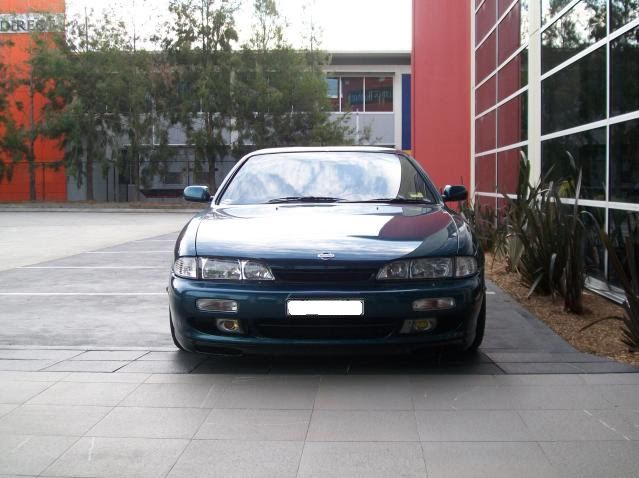 Progress Pic: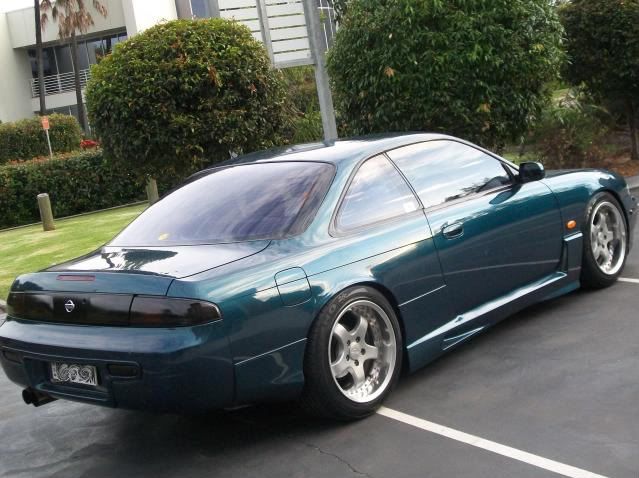 Progress Pic:
Another Progress Pic:
Got to find some width and low offsets... Like about now!

Progress Pic:
Progress Pic Again:
Progress Pic:
More as it progresses or breaks and is replaced, cheers
....